Santa Claus Lane Gift Shop will be open to children 12 and under for the following dates:
Sunday, December 1 from 1-4 PM
Tuesday, December 3 from 6-8 PM
Thursday, December 5 from 6-8 PM
Sunday, December 8 from 1-4 PM
Parents may wait in our conference room while children select gifts for family members for $1 each. Gifts will be wrapped, and children will return to their parents with gifts ready to give.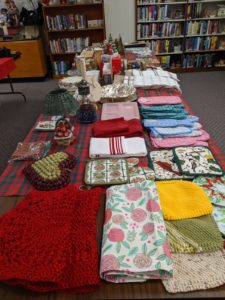 Parents may download and print this form to pre-fill out their children's gift lists.
This will save time at the library.